Holy Monastery of Vlaherna in Parga
The Monastery is in the area of Valtos in Parga, on a hill. The bell tower dates back to the eighteenth century.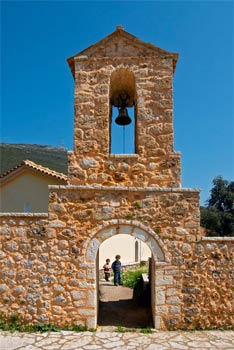 It is 15m high and is built according to the style of the Ionian Islands. It is dominant in the region and the only one remaining. Ruins surround the half-destroyed small, single-space church. Crenellations can be seen on the enceinte. The Monastery did not manage to avoid being destroyed.